The advantages and disadvantages of irrigation systems | Garden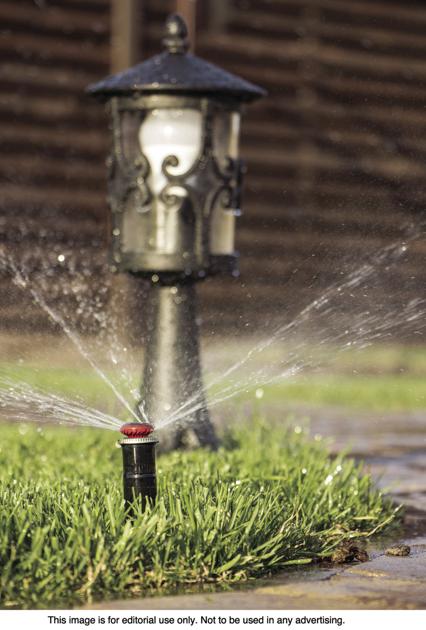 Maintaining a lush green lawn and a thriving landscape that includes shrubs, flowers, and trees takes time, money, and often a fair amount of sweat. However, the beauty that results from such an effort compels many homeowners to take on the challenge of landscaping.
Forgetting to water the greenery or being struck by a drought can lead to rapid deterioration of a lawn. An irrigation system may seem like a smart investment, but homeowners should weigh the pros and cons of such systems before having one installed.
Irrigation systems are installed to protect the landscaping so that the plants can thrive year round. Irrigation systems come in a variety of forms, from drip irrigation systems to surface irrigation systems. No system is necessarily better than another. This is because each is designed to meet specific watering needs.
Here is an overview of the different irrigation systems and the pros and cons of each.
Irrigation system
Sprinklers are popular because they tend to be very affordable and easy to install. Manual sprinkler systems use a hose and sprinkler head, while automatic systems are programmed and do all the work once installed. Sprinklers cover a lot of ground and can irrigate large areas quickly. However, this same advantage can also be a disadvantage.
Sprinklers are blind in their watering, sometimes hitting the sidewalk or driveways. Additionally, the Gardening Channel reports that water from sprinklers is lost due to evaporation on hot, windy days. In fact, up to 80 percent of the water used may not reach the grass or plants.
Surface irrigation system
Sometimes called gravity irrigation, these systems use channels or furrows throughout the growing area. Once water passes through these channels, gravity distributes it accordingly.
Surface irrigation systems require minimal effort but are best suited for farms and commercial businesses as they require a large reservoir or pond to accumulate water. In addition, rough terrain could divert water.
Drip irrigation system
This type of irrigation system is mainly used in arid regions. It consists of lateral pipes of flexible or rigid polyethylene pipes. Drip irrigation allows homeowners to focus watering on a particular garden. It supplies moisture directly to the ground. Therefore, there is no wastage of water through runoff or evaporation. Drip irrigation waters plants slowly and can reduce soil erosion and reduce nutrient leaching.
Although easier and more efficient than some other irrigation methods in the long run, a drip irrigation system has a substantial start-up cost. In addition, the system can sometimes become blocked. When the gardening season is over, a drip irrigation system will need to be drained and dismantled.
Irrigation systems can help take care of plants and lawns. However, they can be expensive and some require significant maintenance. Weather conditions and pests can also reduce the efficiency of yard irrigation systems by damaging equipment or directing water in directions not intended by homeowners. Customers are encouraged to do their research to find out which system, if any, is best suited to their properties.