NOTICE: On the road in search of the oil legacy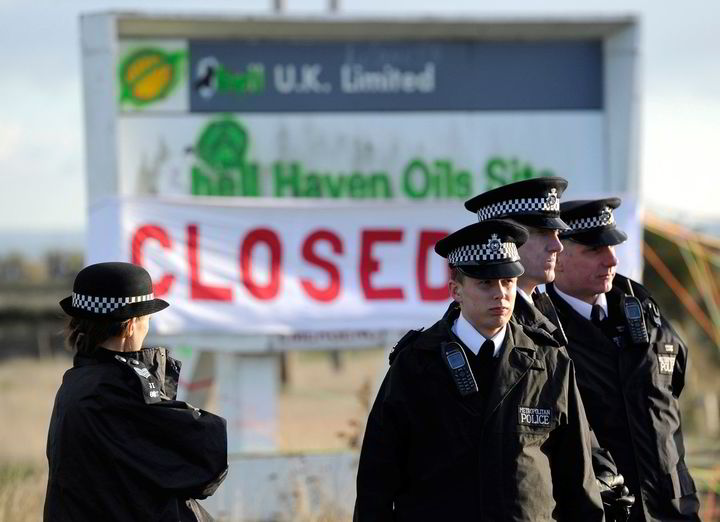 NOTICE: Our first road trip took us to the Pegasus Club on a hill overlooking the Thames Estuary on the north side.
Downstairs, you could just see a sand-colored chimney, which marked the location of the huge Coryton refinery.
"Ah, gentlemen, you are honored. Here is Mr John Vetori, one of Coryton's former managers, joining us. It's a rare treat, "said Tony Wade, another former refinery worker who had reunited some of his former co-workers.
These men, interviewed for a book I wrote with James Marriott called "Crude Britannia"*, are mostly in their late sixties or early sixties. Most retired a long time ago or were laid off somewhere along the way.
They spoke wistfully of the days when they worked in or near Coryton, now largely dismantled, and when they also closed the Shellhaven factories – a time of strict discipline but good fellowship and money.
They continue to meet to discuss the past at the Pegasus' well-maintained bar, named after the motif of Mobil's flying horse (now ExxonMobil).
The club, with its 22-acre sports grounds, is no longer owned by the US Oil Group and was recently sold to a multi-millionaire Malaysian businessman looking to train Asian footballers in England for the return leg.
The refinery on the Thames was actually built by Socony-Vacuum (later called Mobil), then BP and finally Petroplus, which closed it in 2012.
De-industrialization
The Pegasus men don't blame the heavily indebted and then bankrupt Petroplus for the shutdown and the 800 layoffs. They accuse the European Union of allegedly discriminating against the United Kingdom.
In the 2016 EU referendum, the Castle Point area in Essex won one of the highest 'leave' votes in the country.
Deindustrialization – for which populist and nationalist politicians blamed the EU – has reoccurred across the UK.
This area of ​​the Thames was once home to arguably Europe's largest petrochemical complex, yet there are hardly any more today.
Rebuilt around the roads
My co-author and I spent five years researching and writing our book while interviewing former refinery workers, petroleum scientists and current executives, such as Shell's Ben van Beurden, to examine how whose oil has shaped the politics, economy and culture of Brittany.
We have also spoken to senior politicians, filmmakers and even musicians about the role of oil in shaping the politics, economy and even culture of this country.
Britain after WWII – like many other countries in Europe and North America – was rebuilt around roads and oil.
Heritage
And as the "green revolution" sweeps across the western world, we asked industry participants what the future holds for Big Oil.
We spoke with Jake Molloy, an organizer of oil workers at RMT union in Aberdeen, about threats to end North Sea licenses.
He wants to fight climate change, but he stresses that even if its members have the chance to move into the renewable energy sector, this does not guarantee them a bright future.
"We recently found a wind farm boat in Great Yarmouth paying foreign crews less than £ 50 per day for a 12 hour day, less than half the UK statutory minimum wage," Molloy said.
Meanwhile, 5,000 miles (8,000 kilometers) south of Nigeria, we spoke to Lazarus Tamana, president of the Ogoni People's Survival Movement.
Foreign oil companies are now threatening to withdraw from Ogoniland in the Niger Delta, but there is a legacy of environmental damage in their wake, Tamana said.
"When I was little we used to fish in local coves after school," Tamana said. "Now the area is covered with a layer of oil and my house is permanently covered with soot, even with the windows closed.
"What sort of just transition is there for us? "
* "Crude Britannia" is published by Pluto Press, available from Amazon and other retailers.
(This is an upstream opinion piece.)