When Janine Kharey, a busy wife, mother and teacher, was diagnosed with an autoimmune disease in 2007, one of the hardest things she had to face was letting go of her garden, a habitat for the butterflies which was teeming with plants native to Louisiana.
She could continue to teach and care for her family, but Kharey, who battled psoriatic arthritis daily, knew she would have to leave the native plants in her garden alone, such as button bushes, vines and cones.
What she found, to her relief and surprise, was that the plants were fine with it.
In fact, she says, "I found that the native plants don't care."
Hardy and adaptable, they have evolved over time in the regions where they grow and don't need much hands-on care. And that means they can create habitats for wildlife large and small, and support crucial pollinators like bees and butterflies.
This year, Kharey founded the Wild Ones Greater Baton Rouge Chaptera national non-profit organization that promotes environmentally responsible landscaping that helps preserve, restore and establish native plants, through information and education programs.
"I realized that what we do in our garden makes a difference," said Kharey, who was able to return to gardening in 2017. "We want to empower people to know they can do it too."
Another Wild Ones chapter was also established in Louisiana this summer — the Western Gulf Plain Chapter, founded by Charles Allen, and serving west-central Louisiana and southeast Texas.
Wild Ones chapters begin as "seedling" chapters and then become fully accredited after meeting certain requirements, such as membership levels and programming.
A Pontchartrain Basin Seedling Chapter was launched last month and is based at Pelican Park in Mandeville, said Lisa Olsen, chapter liaison for national organization Wild Ones.
Wild Ones, she said, has 75 chapters and 27 seeding chapters in 29 states.
"It's a bit of a mental shift in terms of how people view the role their gardens play," Olsen said. "There is more than aesthetic value."
"Native plants are our allies," she said.
Kharey started raising butterflies as a child. Together with her mother, she planted herbs such as fennel, dill and parsley, the plants where swallowtail butterflies lay their eggs. When Kharey grew up, herb gardening was something she could continue to offer butterflies, from an apartment balcony.
In the first house where she and her husband, Alok Kharey, lived near Hoo Shoo Too Road in Baton Rouge, the house backed onto a field, growing wild with native plants.
"There were many more varieties of butterflies," Janine Kharey said. "That's when I realized how much I missed him."
"When we moved to our current home near South Harrell's Ferry Road in 2005, I knew what I wanted to do – plant as many native plants as possible and support a butterfly habitat," she said.
It's not as difficult as people might think, she says.
There is a beautiful little native plant called the water willow, for example, which grows to about 6 or 7 inches tall and has a delicate white and purple flower. It is the only plant in this area for the small Seminole butterfly, with orange, black and white wings.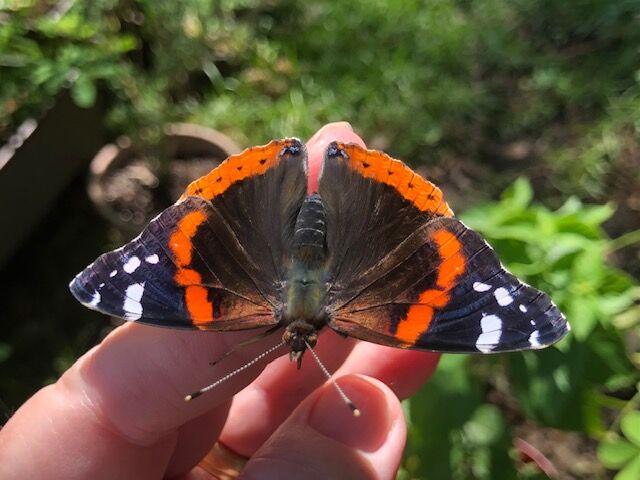 Water willow "is small, it doesn't take over," Kharey said. "I've seen it in many people's gardens."
"If you notice it in the lawn, you can just move it somewhere it can grow," she said.
Source link