SWANTON — She may not be able to fly, but Emily Wimble's performance as Mary Poppins is inspiring enough to lift anyone's spirits.
"Theatre is really about making people happy," Wimble told The Messenger. "There's something about looking out in the audience and seeing smiling faces – feeling like you're contributing something to your community."
During Thursday afternoon's dress rehearsal, the Missisquoi Valley Middle and High School cast of this year's rendition of "Mary Poppins" ran barefoot for snacks and water before their rehearsal. The students gathered in a group on the amphitheater-like stage and clapped their hands to get others' attention to start the warm-up: "Swing Low Sweet Chariot."
Their recall is this Wednesday.
Wimble's voice is flawless through the notorious high notes and bouncy timbre, and Wyatt Frageau plays a wonderfully soaring George Bates. Kiera Longway is a graceful Winnifred Bates, while Dakota Aldrich and Ricardo Perez are mischievous and lovable as clever Jane and Michael Banks. Bert, played by Braydon Sibley, is particularly memorable and embodies the playful and dreamy side of the character.
The entire cast took to the stage for rehearsal Thursday with gusto, dancing across the stage arm-in-arm with chimney sweeps and statues in the park, and practicing their perfectly honed British accents.
"You won't leave us, will you Mary Poppins?" Aldrich asked.
"I'll stay until the wind changes," Wimble replied.
Students bustled about in their costumes, zipping up the backs of robes and sticking microphones to each other's cheeks. Trombone players and percussionists warmed up in the pit, while cast members came in and hid their school bags in the audience seats.
Their first performance is in front of the fifth and sixth graders of the Missisquoi Valley School District elementary grades, and the students would settle for nothing less than perfection. It is, after all, the first time they have performed in front of a live audience since the start of the COVID-19 pandemic.
"As a group, we need work, but we'll get there," said eighth-grader Aleigha Paquette, who helps manage the team behind the scenes. "It feels good to be back to what we are used to."
Back on stage
A woman rushed into the theater around 3:30 p.m. Her dark hair was piled high on her head and she was wearing an oversized corduroy jacket. She immediately jumped into the fray, rolling sets on the large amphitheater-style stage, moving pianos and calling out instructions.
This is Myriam Bouti, graduate of the 2014 MVU promotion and theater director this year.
Bouti began her theatrical career in the ensemble of the "Sound of Music" when she was in seventh grade, and never skipped a season after. The director, Harold Mitchell, had a style that fascinated and inspired Bouti as a young student with his renditions of "Cinderella" and other productions.
Music and performance came naturally to Bouti, and she went on to study music and education at university. She said that if she ever ended up teaching, she wanted to teach at MVU because of the bright and fond memories she had of being a student there.
When the position of theater director opened up, Bouti did not hesitate to apply.
Naturally, her directorial debut would come with challenges: finding actors, creating sets, and filling a veritable pit orchestra are all things that every director has to deal with. Bouti also had to meet her fellow directors and organizers for the first time and learn to be a colleague alongside her former teachers instead of a student.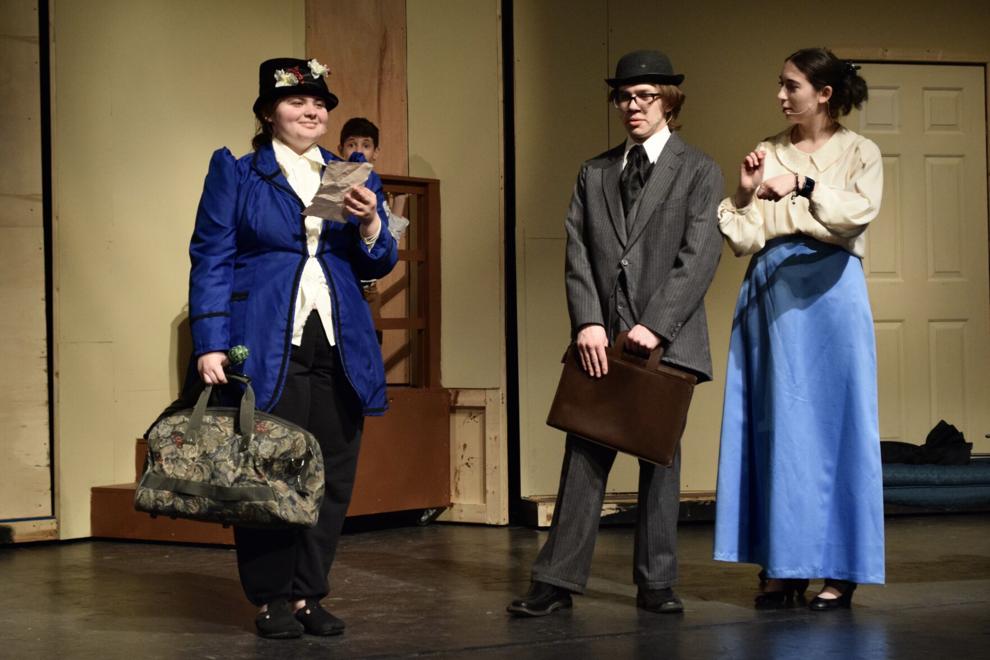 "They were all here when I was here, so it's been interesting," Bouti said. "This drama program launched me in my career and gave me a lot, so it just felt right to go back and give my time.
"I love this community, I think they're really lovely, and these kids deserved a great show," Bouti said.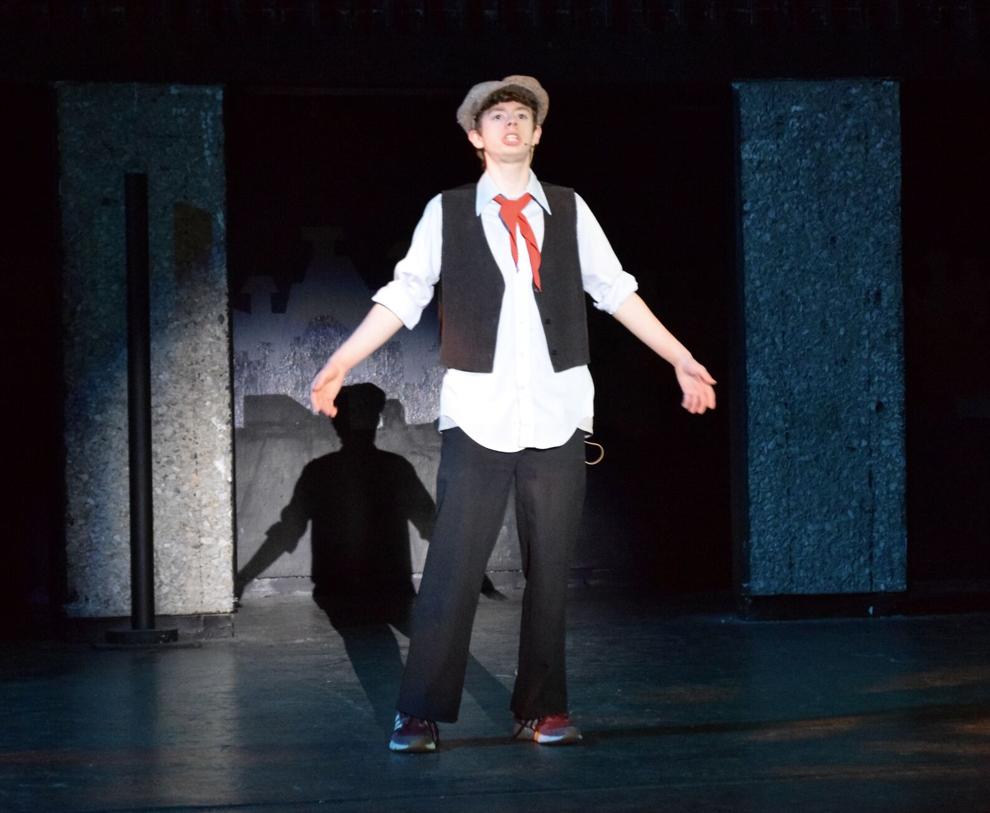 Meet again
"Charlie and the Chocolate Factory" and "Footloose" were each strong contenders for the musical this year, but "Mary Poppins" won out.
"The show is so magical," Bouti said. "People know the show, they know the songs and they can get excited about it."
Wimble, a senior, was cast as the legendary flying nanny in her final production with MVU before she graduated.
"He's a magical person who makes everyone's life better," Wimble said. "Who wouldn't want to play Mary Poppins?"
Wimble said she remembers growing up with the songs that Julie Andrews sings in the original film and that she chose the character of Mary Poppins because of the musical numbers. Despite the challenges of playing major roles like Poppins, the theater family never failed to support each other, and Wimble said becoming Poppins had been a joy.
"I remembered being a sixth grader specifically, (MVU theater) did 'The Little Mermaid,'" Wimble recalls. "I came to see him with my class. When the show was over, I saw them all cheering for each other and being so excited… it was a community of kids who loved to sing, dance and support each other. I have been part of this family since I arrived here.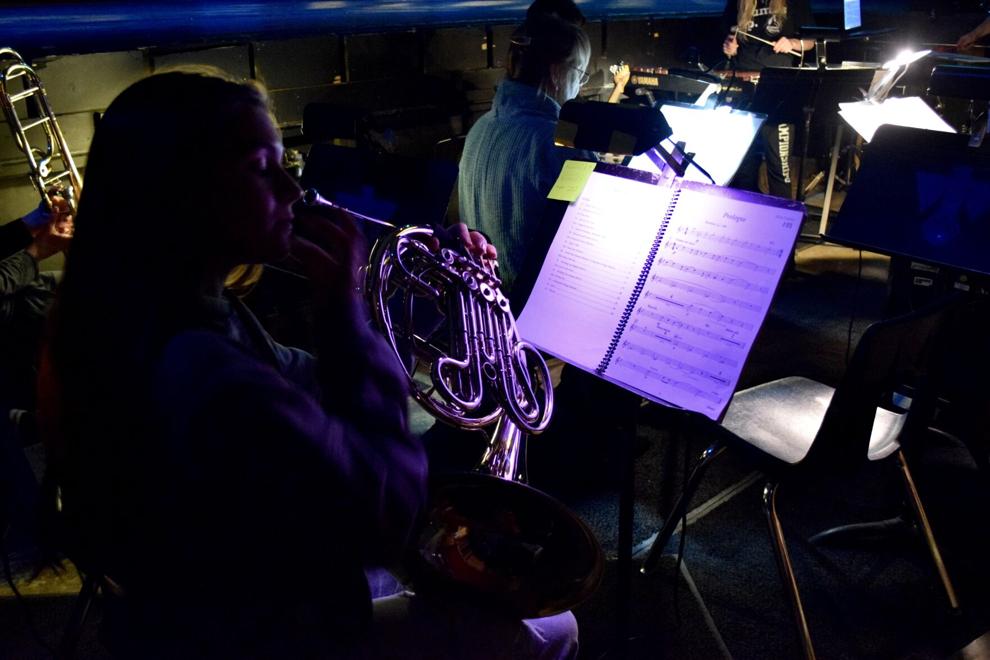 Wimble, Paquette and Cayley Renaudette, who play Ms Corey and Ms Andrews, said they were excited but hesitant as the musical season approached this year, recalling the heartbreak of the cancellation of their musical 'Chicago of 2019 just a month before the curtain. call due to COVID-19.
"It was devastating," recalls Renaudette. "We didn't want to do all this work just to have it canceled again."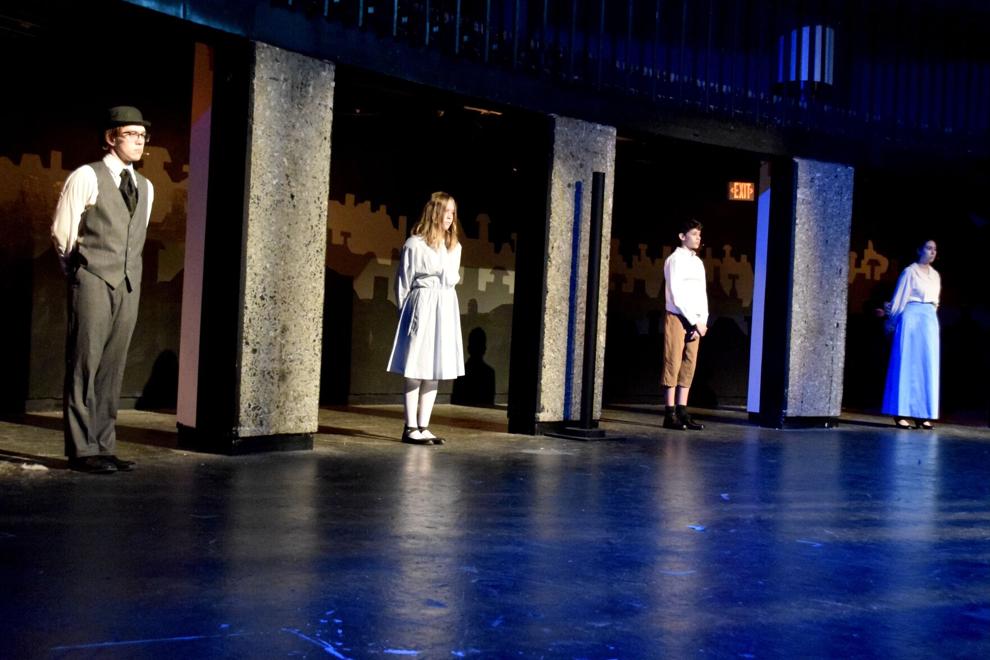 But Renaudette sang "Let's Go Fly a Kite" for her audition in December and was cast in the spring production, just as she had hoped.
"It feels good to be back in the theater," Renaudette said. "I love the stage, I love the energy, I love everything."
Source link